In our goal to stretch the Can I Kick It? fundraising as far we we can, we've managed to get our mitts on several amazing Auction items.  The products – as physical items – are being auctioned on eBay, and the Activities – as intangible items – cannot go on eBay, so are being auctioned here via email (please simply submit your bid here).
All eBay bids close this weekend on the time specified and all email bids close at 3pm on Sunday 11th June.  Feast your eyes on what's available below and, if it takes your fancy, please place a bid to help us help Richard and his family the very best we can.  Thank you for your support.
Products:
BIDDING CLOSED: John Barnes signed contemporary art portrait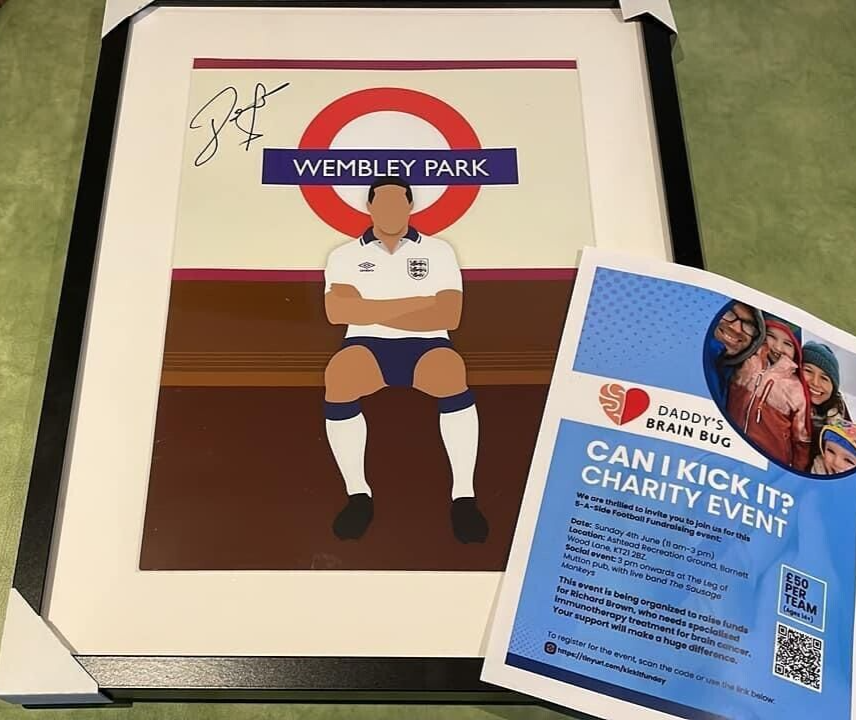 A cool contemporary art portrait of the legendary John Barnes at Wembley – signed by the man himself!
2. BIDDING CLOSED: Personalised England Shirt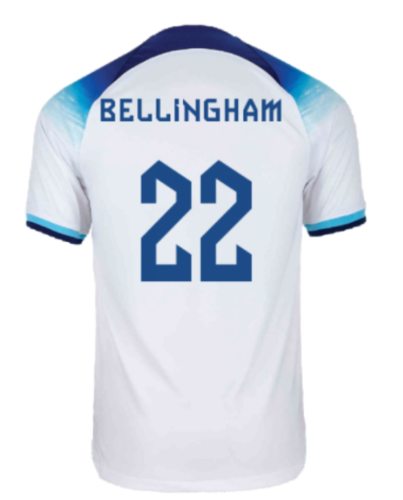 RRP £89.99
This is your opportunity to get your own personalised England shirt with your favourite number and name on the back – either for less than the RRP by bidding below that price – or an opportunity to raise some additional money beyond the RRP for Richard – and still come away from it with a cool personalised England shirt!
3. Matt Le Tissier signed football shirt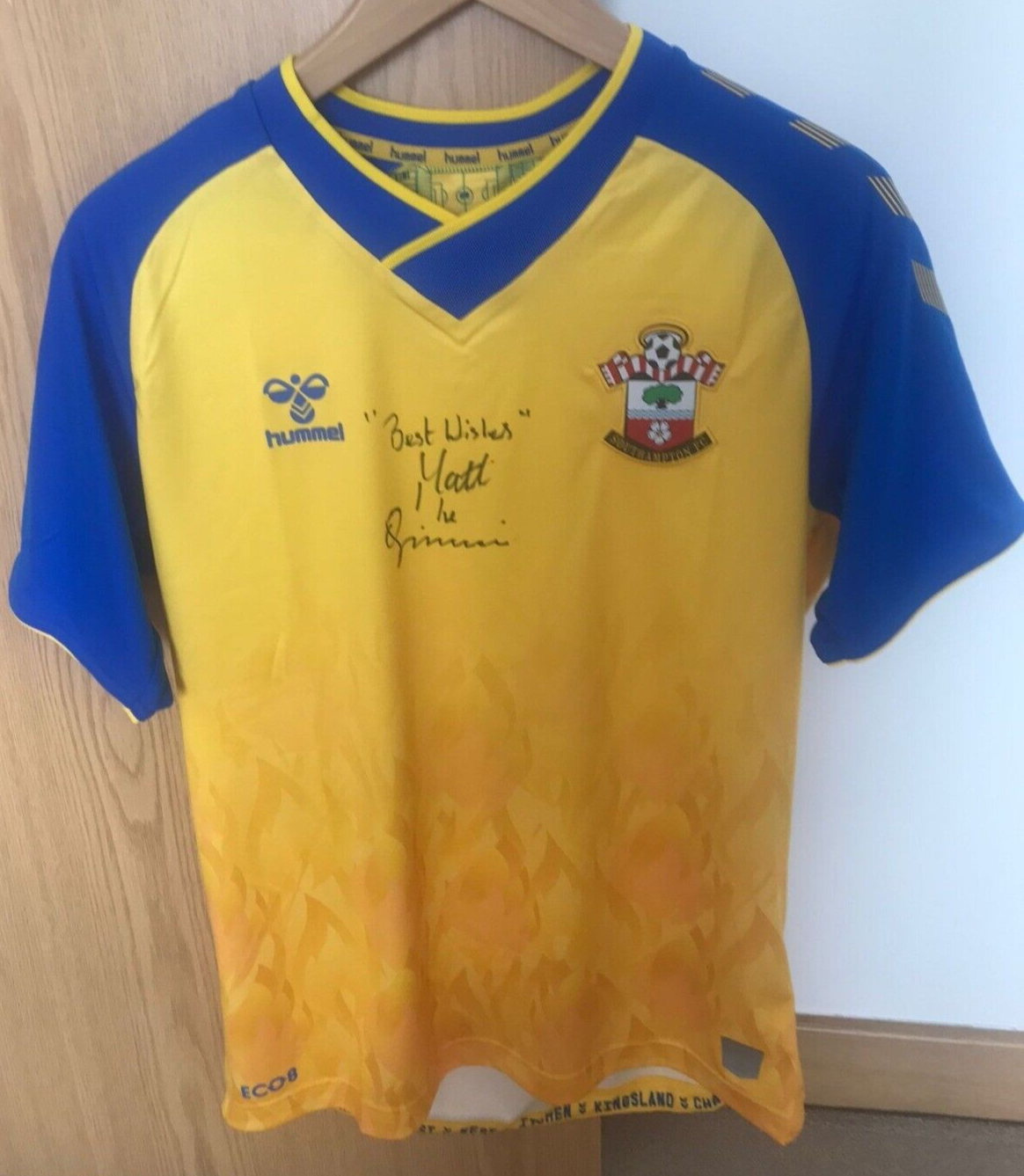 Broadly regarded as one of the most talented footballers of his generation and scorer of some of the Premiership's greatest ever goals, this is a rare opportunity to get hold of a signed shirt by the legendary Matt Le Tissier.
4. Usain Bolt signed T-Shirt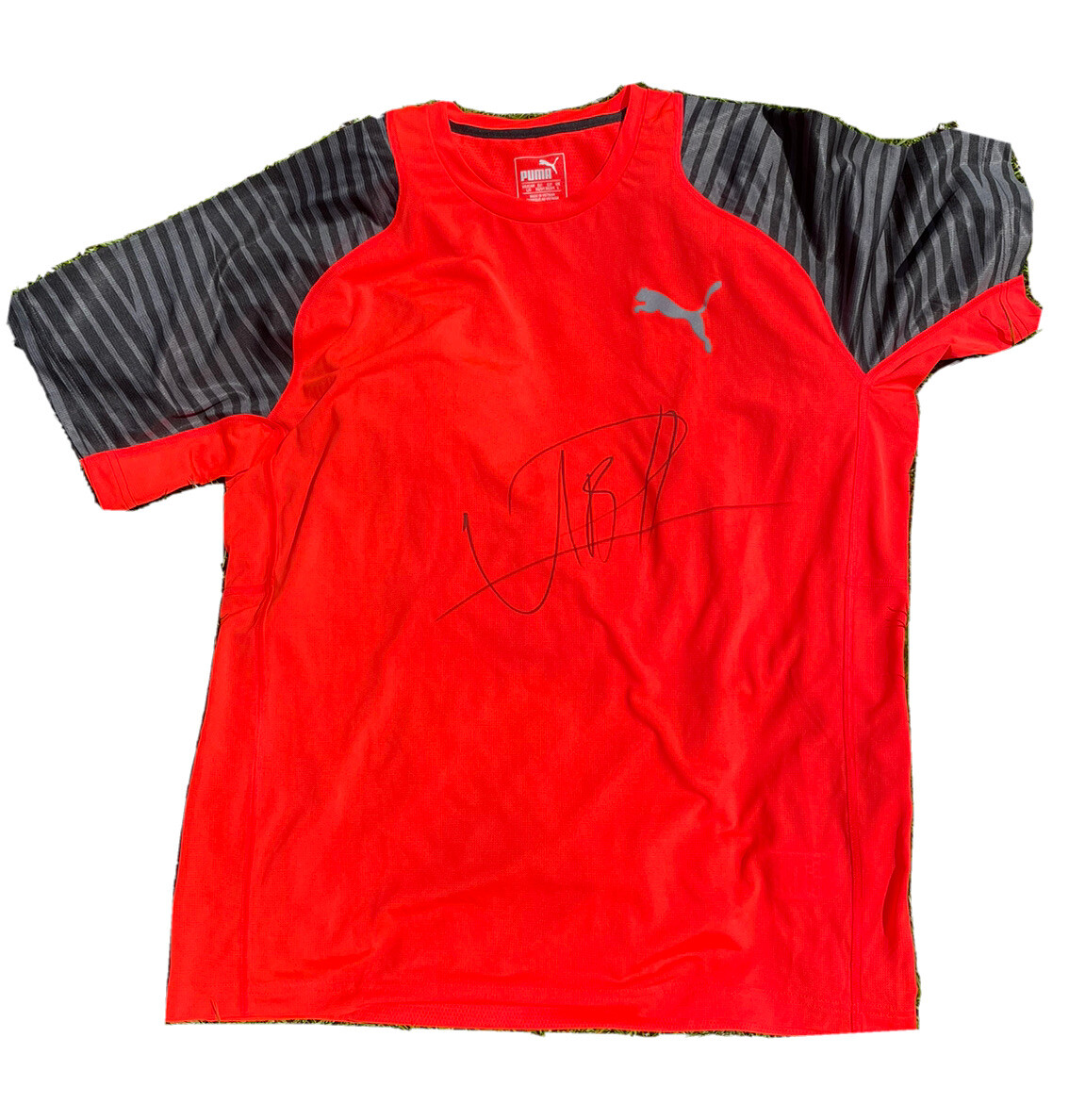 As perhaps the most iconic athlete of all-time and still the fastest man on the planet, here is your opportunity to get your hands on a piece of human history, with your very own signed Usain Bolt T-Shirt.
5. BIDDING CLOSED: Justin Rose's Signed 18th Hole Flag from his Winning AT&T Pro-Am 2023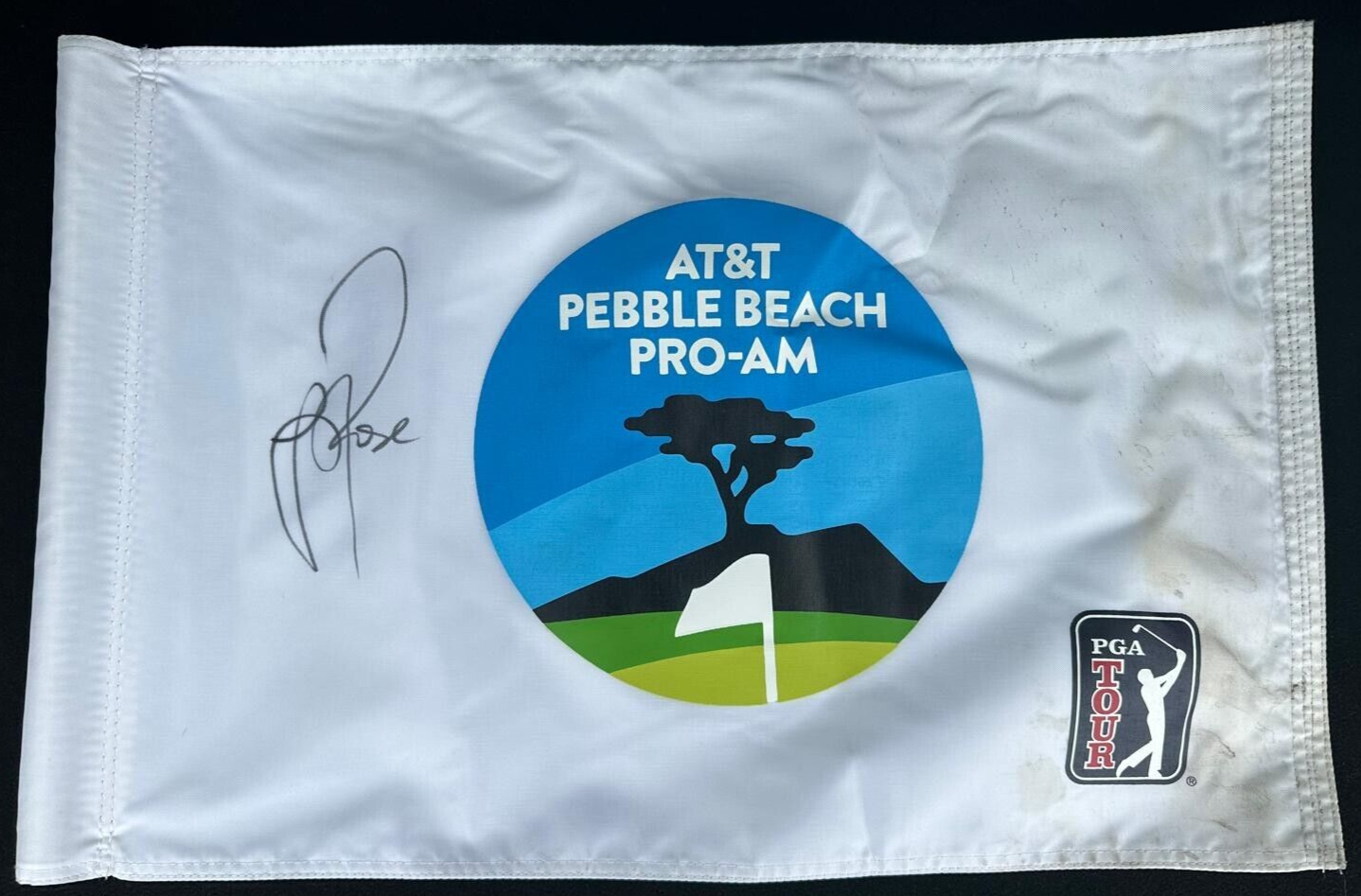 One of the UK's greatest ever golfers – Justin Rose was the first player to ever shoot a hole in one at the Olympics; and then went on to win the Gold Medal at the Rio 2016 Olympic Games
This flag, still muddied from the course, is signed by Justin Rose off the back of his recent win at the 2023 AT&T Pro-Am tournament.
6. BIDDING CLOSED: signed shirt:
Harry Kane recently became England's all-time leading international goal scorer; and he's still at the peak of his powers.  Grab your opportunity to get your hands on this piece of history in the making!
Note: this is a representative image, but is not the image of the actual shirt Harry has signed for us.
Bids for Harry Kane's signed shirt cannot be placed on eBay as we do not yet have the shirt in our position – nor have an image available of it.  Please place your bids via email at enquiries@mattwallden.com
7. BIDDING CLOSED: Arsenal Signed Pennant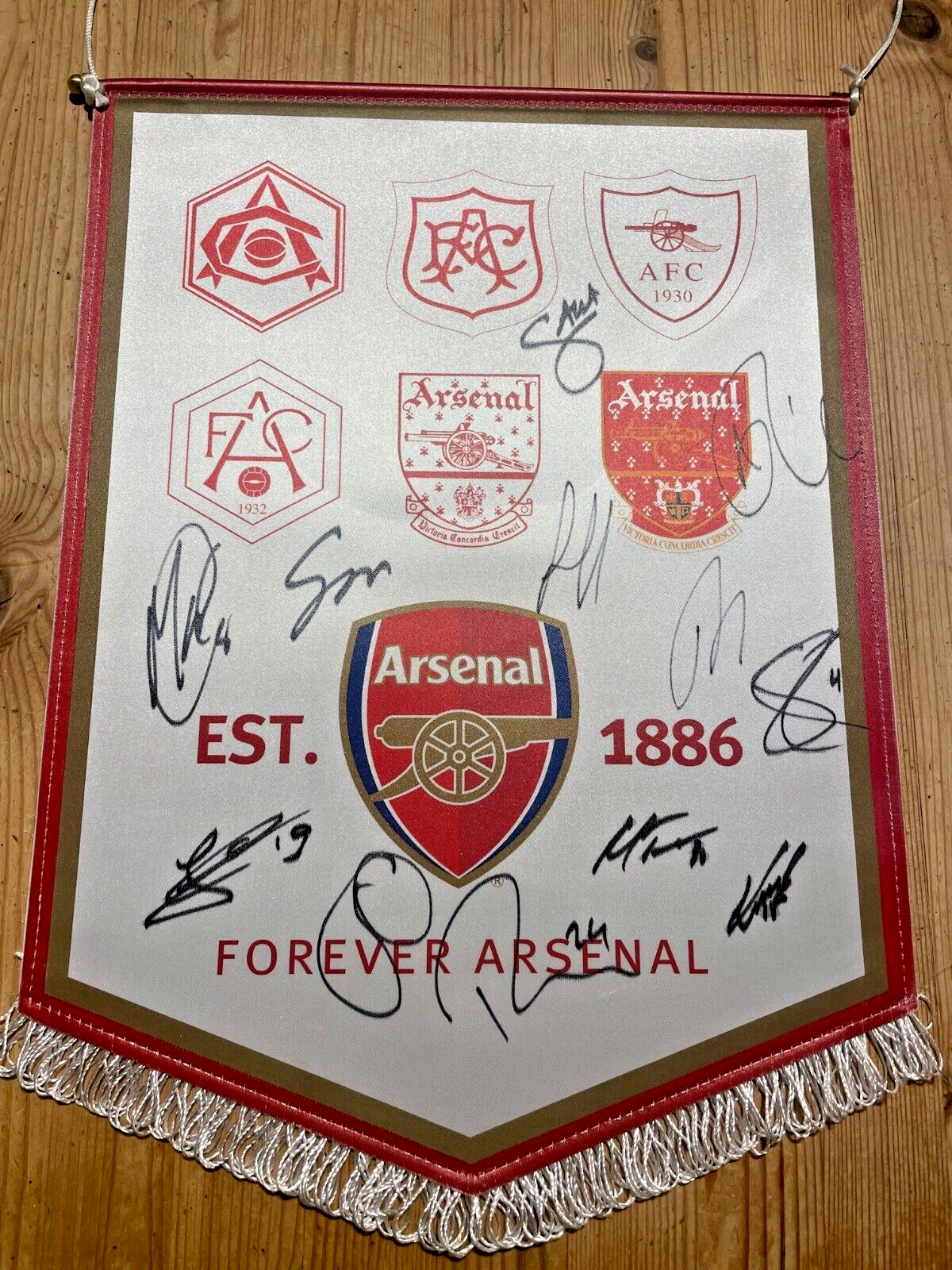 A real must-have for any Gunners fan who has enjoyed the thrill and spills of the 2022/23 season!
8. BIDDING CLOSED: Roberto De Matteo signed photograph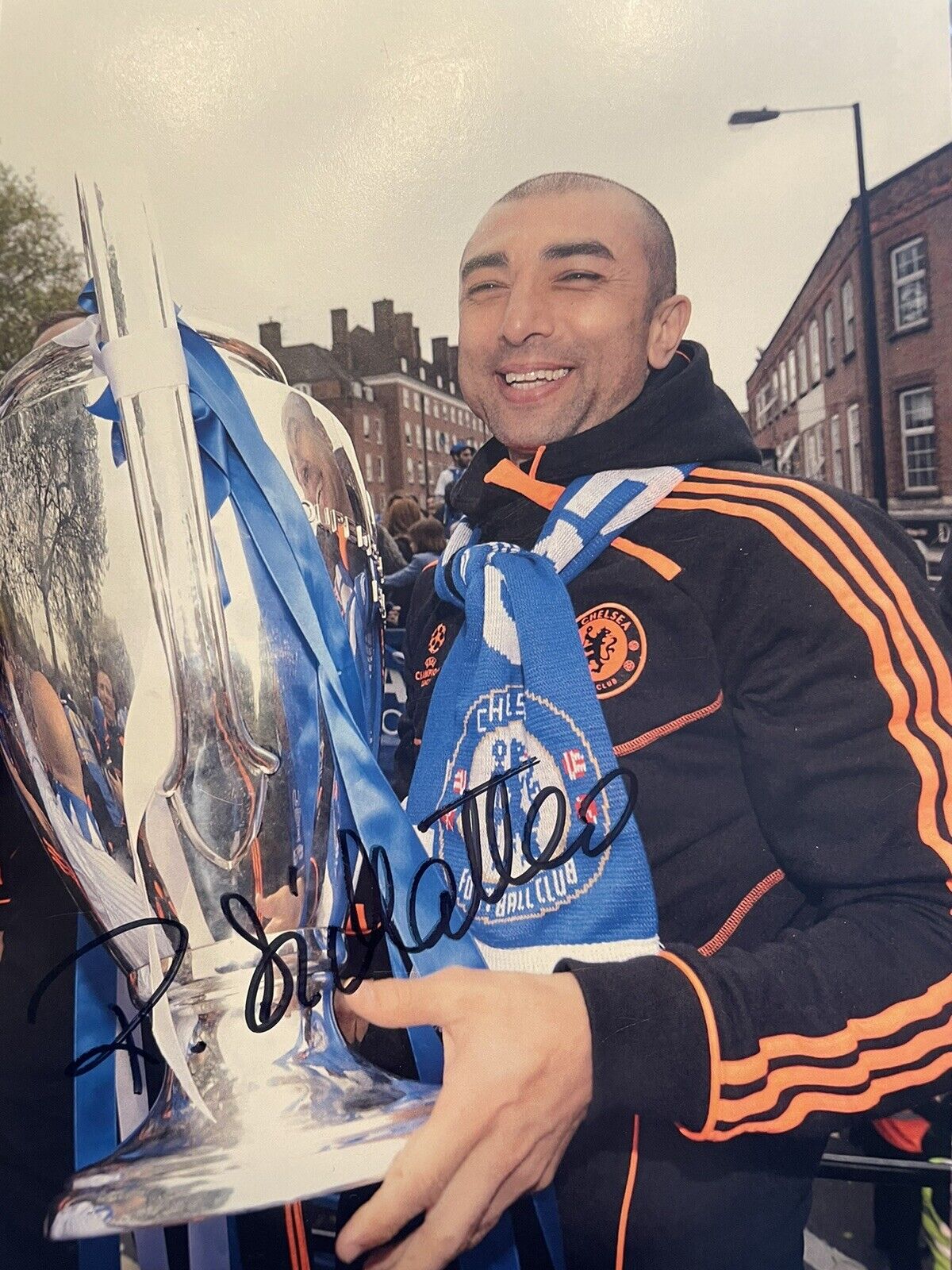 As any blues fan knows, Roberto Di Matteo was a highly valued player at Chelsea helping them to win several major cups in his time at the club.

Activities:
1. FREE week at Headstart Holiday Camp for your child (4-11 years old) this summer – worth £200!
A fantastic opportunity for your child to spend a week of their summer holiday at a highly regarded local multi-activity camp
Please note, this has been gifted to us for free – so even if you are only able to make a modest bid, all of that cash will go to supporting Richard and his family. Your child gets a great week of fun and learning, you get a week clear during the summer holidays and it all helps this great cause.
Please submit your bid here.
2. Health & Performance Screen with Matt Wallden – 2 hours of consultation time – worth £350.
Please be aware that, although 2 hours of my time is usually charged at £350, I see this as an opportunity for those who can't, or wouldn't be able to justify, investing that much into their own health to treat themselves – and raise some money along the way.  I have specifically dedicated these 2 hours to support Richard and I love helping people improve their health and performance, so no bid is too low (or too high)! Looking forward to working with whoever wins!
Note: most consultations (bar hands-on treatment) can be done online / remotely, if preferred. Please submit your bid here.
3. Play a 4-Ball with James Morrison at Wisley Golf Club
James Morrison one of the UK's top pro-golfers (currently ranked 127th in the World) has offered to be the 4th party in your 4-ball, so you and 2 friends can play a round at the prestigious Wisley Golf Club with one of the UK's elites.
Due to eBay's rules, if you can submit your bid via email, here, that will be great (note, we already have a bid of £550 in place).
With huge thanks to:
Mark Smith for offering a 1-week free voucher for his Headstart Holiday Camp

Justin Buckthorp for acquiring the 4-Ball with James Morrison, the Justin Rose 18th Hole Flag and the signed Harry Kane shirt

Leigh Brandon for providing the Matt Le Tissier signed shirt

Gary Bond of Virgin Media for providing the Usain Bolt signed T-shirt

Chris Wood of Chelsea FC for providing the Stefano Di Matteo signed photo

Adam Burrage at Chelsea FC (and his colleague Gemma at Arsenal) for acquiring the signed Arsenal Pennant

Darren Sheen of Echo Sixty One for providing the signed John Barnes Contemporary Artwork